''One Day The Rain Will Stop''
The ''One day the rain will stop'' photo with Pien (and Sien) is a very easy setup to create. Get the shopping list for this photo, see how the setup is made and see the video of how I edited this image.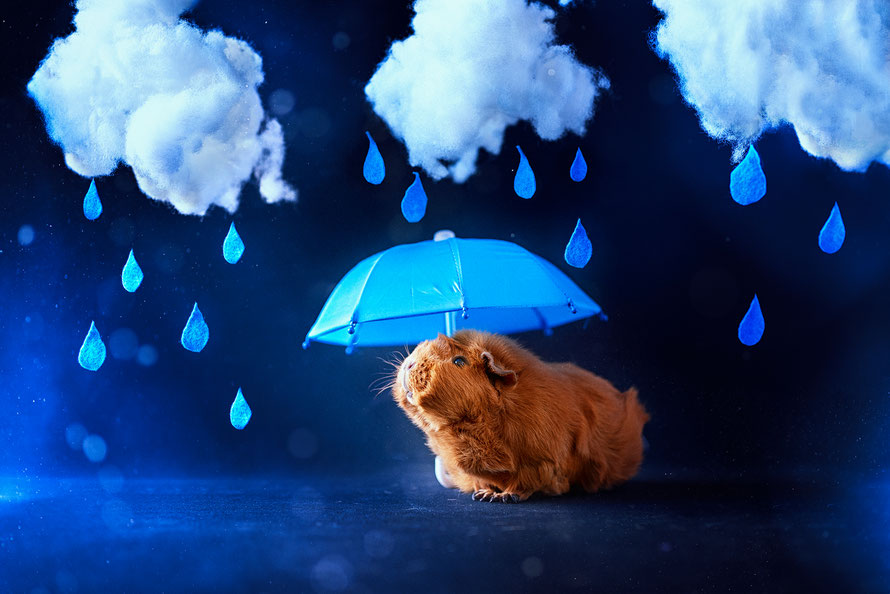 EXIF: Nikon D750 | iso 200 | 1/200 | f2 | 50mm
This setup is very easy to create. All you need is a camera and daylight. Check the shopping list below and some tips for photographing this setup. 
SHOPPING LIST
You will need:
Black background
I've used a IKEA roll curtain, but you can also use a blanket or wrapping paper.
Something to make clouds from
Cotton balls usually work fine to create clouds. I used pillow stuffing this time. 
Blue felt to make the raindrops
Make sure to cut various sizes to make it more playful!
Thread + needle
I used the thread to attach the clouds to my two tripods. I used the needle and thread to attach the raindrops to each other and in the end to the clouds. Pro tip: don't be lazy and use super glue to glue the raindrops to the thread. Really don't. 
Something to attach everything to
You can use a broomstick, tripod, chair. Whatever works for you! I used two tripods in this setup. 
Umbrella
I got mine on Aliexpress.
OPTIONAL:
Reflective screen to light up the shadows.
You can see my setup here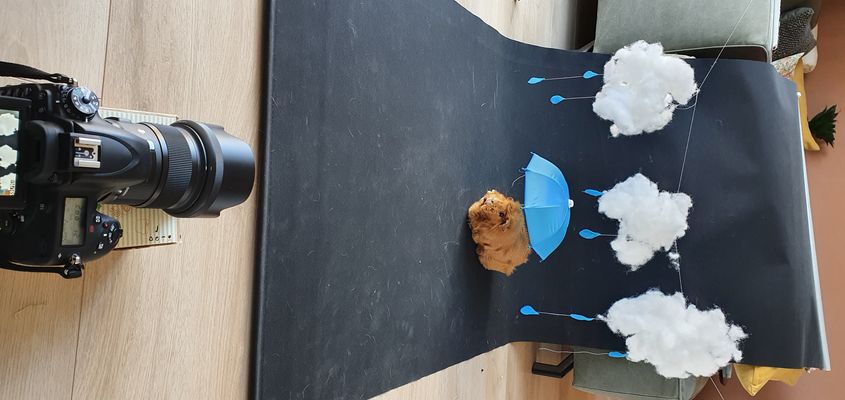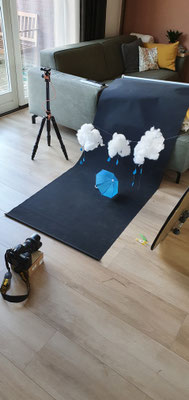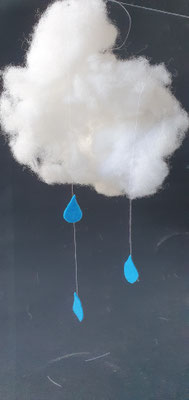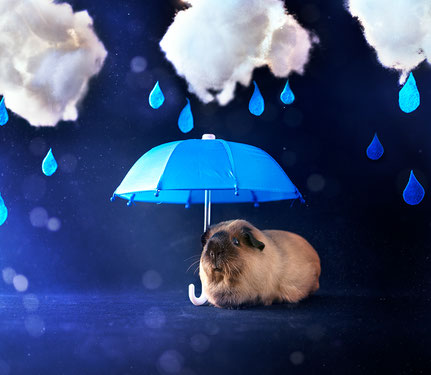 Tips when photographing
You can use clothespins to keep the umbrella standing when you're taking photos. Make sure you shoot a photo without the clothespins too, so you can easily remove them with a layer mask in Photoshop. 
If you want more depth in your clouds, use the flashlight on your phone to light them up a bit. 
Make sure to look through your camera from the perspective where you will take the photos, so you know for sure the setup looks great!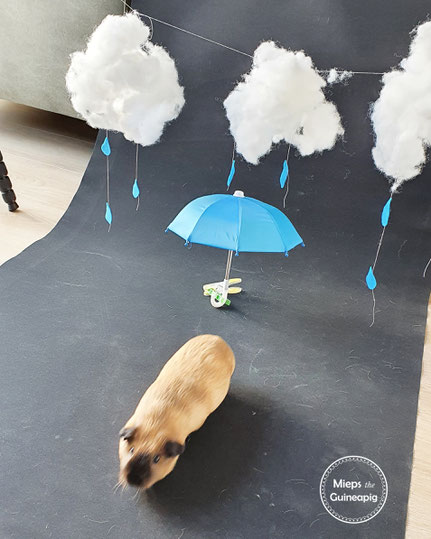 A sped up video of the edit process of the ''One Day The Rain Will Stop'' photo with Pien. Real time editing is around 60 minutes. This is the edit of Sien's photo. I reshot the photo with Pien in the set up as I thought the colour from Pien would match the setup better.