''Clever piggy''
I´ve had this image in my head ever since I scrolled through my old photos of Mieps and the crew to look for photos to use for her heavenly birthday post. I really liked the idea of using books because I am quite fond of reading. An additional advantage is that it is very easy to create a fun set up with books. In this blog I'll let you know what items I used and I show a behind the scenes photo and my camera settings.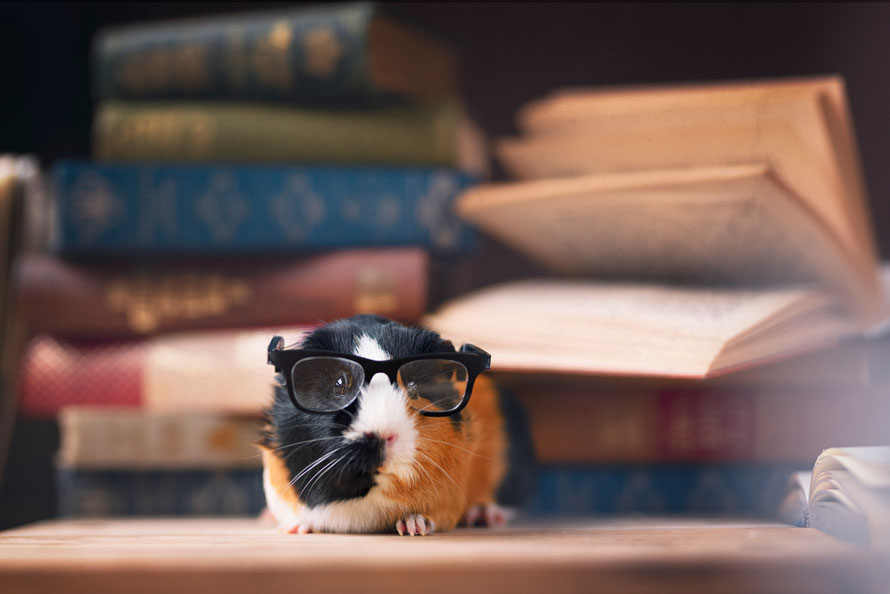 EXIF: Nikon D750 | iso 320 | 1/400 | f2 | 85mm
This was such a fun image to create. I was inspired by an old photo of Mieps on my garden table surrounded by books and with some cute glasses on. Mies was such a good piggy model. Lies didn´t feel like posing, so I only got 1 photo of her that´s in focus.
WHAT YOU WILL NEED
This is a very easy setup to create yourself. Go to your local thrift store or look on Facebook Marketplace to get some cheap books. I bought the tiny glasses on Etsy a while ago. But if you look in your thrift store for doll glasses you´ll probably find some cute ones too.
You will need:
📷 Books
📷 More books
📷 Not your favourite books though

I used around 12 books of various sizes and clours in total. 

Optional:
📷 Reflective screen to light up the shadow side. I placed mine on the right on the opposite of my light source (windows)
📷  Tiny glasses or other props
📷  I used some wooden snack boards as a underground because I liked them better than the laminate
As you can see I worked quite close to my window to make sure I had plenty of light to work with. I used a reflective screen on my ´´shadow side´´ - so on the opposite side of my light source - to ensure I had a light in Mies´ eye on the right side of the image.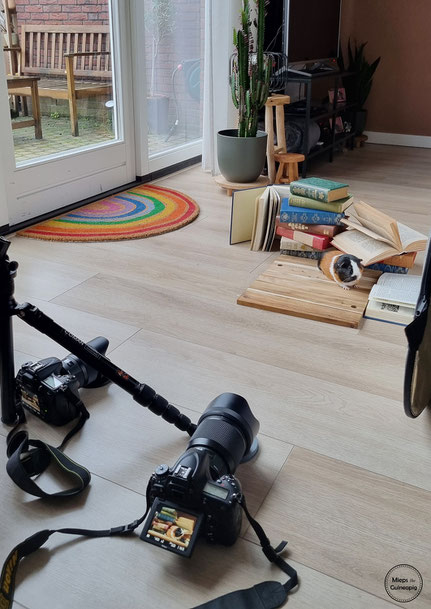 MAGICAL VIBES
I wanted to create a magical vibe with a vintage touch. So I used a very low aperture to create a blurry background and an overall soft image. I always focus manually on the eyes to ensure they are in focus. In Photoshop I played around with the colours and light a bit to make this final image.
The choice of props also helps to create a magical vibe. I used vintage, worn books for this setting. You can imagine the final photo would look very different if I had used new books. 
Something I would have done differently is I would have put the opened book on the right side which is on the floor much closer to Mies so it would have been visible in a square format as well. I also would have put some pages of the books close to my camera on the left side to create a blur with the page and to balance the image. You can see I did create a blur with a page in the bottom right corner in the first image in this blog. I regret not doing it on more places so I could have used them in different spots too.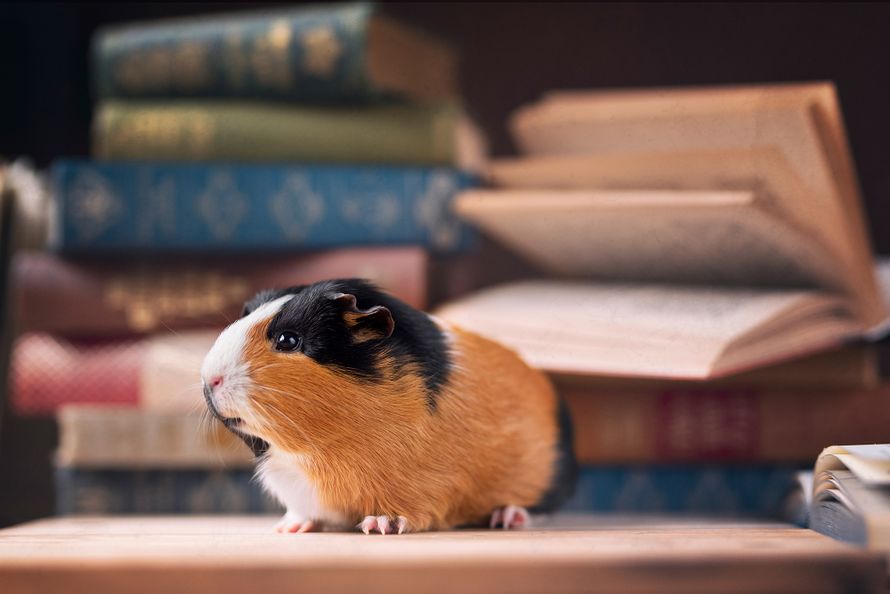 EXIF: Nikon D750 | iso 320 | 1/400 | f2 | 85mm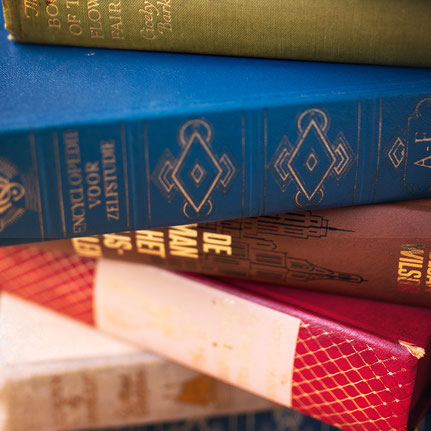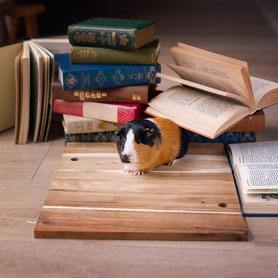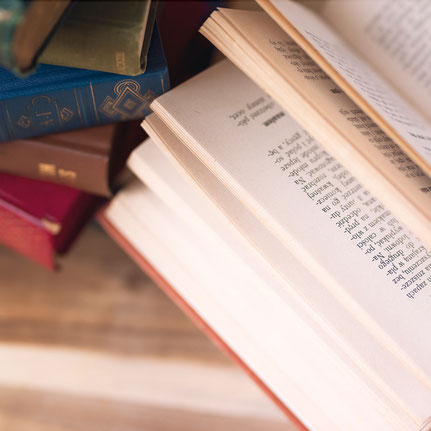 Hey... you might like this pin!
Pien Bow Tie Enamel Pin
To remember sweet Pien, I created a hard enamel pin of her wearing a black bow tie with glitters.
I love the idea of my piggies traveling the world and spreading joy, even after they've crossed the rainbow bridge.

This pin had glitter on the bow and is approximately 25mm (1 inch)
 
Free shipping • ships worldwide • ships in 1 - 3 business days
Pien Bow Tie Enamel Pin
including tax
Free shipping to the following countries: Afghanistan, Albania, Andorra, Angola, Anguilla, Antarctica, Antigua and Barbuda, Armenia, Netherlands Antilles, United Arab Emirates , Algeria, American Samoa, Argentina, Aruba, Australia, Austria, Azerbaijan, Bahamas, Bahrain, Bangladesh, Barbados, Belarus, Belgium, Belize, Benin, Bermuda, Bhutan, Bolivia, Bosnia and Herzegovina, Botswana, Bouvet Island, Brazil, British Indian Ocean Territory, British Virgin Islands, Brunei, Bulgaria, Burkina Faso, Burundi, Cambodia, Cameroon, Canada, Cape Verde, Cayman Islands, Central African Republic, Chad, Chile, China, Christmas Island, Cocos [Keeling] Islands, Colombia, Comoros, Congo - Brazzaville, Congo - Kinshasa, Cook Islands, Costa Rica, Côte d'Ivoire, Croatia, Cuba, Cyprus, Czech Republic, Denmark, Djibouti, Dominica, Dominican Republic, Ecuador, Egypt, El Salvador, Equatorial Guinea, Eritrea, Estonia, Ethiopia, Falkland Islands, Faroe Islands, Fiji, Finland, France, French Guiana, French Polynesia, French Southern Territories, Gabon, Gambia, Georgia, Germany, Ghana, Gibraltar, Greece, Greenland, Grenada, Guadeloupe, Guam, Guatemala, Guinea, Guinea-Bissau, Guyana, Haiti, Heard Island and McDonald Islands, Honduras, Hong Kong SAR China, Hungary, Iceland, India, Indonesia, Iran, Iraq, Ireland, Israel, Italy, Jamaica, Japan, Jordan, Kazakhstan, Kenya, Kiribati, Kuwait, Kyrgyzstan, Laos, Latvia, Lebanon, Lesotho, Liberia, Libya, Liechtenstein, Lithuania, Luxembourg, Macau SAR China, Macedonia, Madagascar, Malawi, Malaysia, Maldives, Mali, Malta, Marshall Islands, Martinique, Mauritania, Mauritius, Mayotte, Mexico, Micronesia, Moldova, Monaco, Mongolia, Montenegro, Montserrat, Morocco, Mozambique, Myanmar [Burma], Namibia, Nauru, Nepal, Netherlands, New Caledonia, New Zealand, Nicaragua, Niger, Nigeria, Niue, Norfolk Island, Northern Mariana Islands, North Korea, Norway, Oman, Pakistan, Palau, Palestinian Territories, Panama, Papua New Guinea, Paraguay, Peru, Philippines, Pitcairn Islands, Poland, Portugal, Puerto Rico, Qatar, Réunion, Romania, Russia, Rwanda, Saint Barthélemy, Saint Helena, Saint Kitts and Nevis, Saint Lucia, Saint Martin, Saint Pierre and Miquelon, Saint Vincent and the Grenadines, Samoa, San Marino, São Tomé and Príncipe, Saudi Arabia, Senegal, Serbia and Montenegro, Seychelles, Sierra Leone, Singapore, Slovakia, Slovenia, Solomon Islands, Somalia, South Africa, South Georgia and the South Sandwich Islands, South Korea, Spain, Sri Lanka, Sudan, Suriname, Svalbard and Jan Mayen, Swaziland, Sweden, Switzerland, Syria, Taiwan, Tajikistan, Tanzania, Thailand, Timor-Leste, Togo, Tokelau, Tonga, Trinidad and Tobago, Tunisia, Turkey, Turkmenistan, Turks and Caicos Islands, Tuvalu, Uganda, Ukraine, United Kingdom, United States, Uruguay, U.S. Minor Outlying Islands, U.S. Virgin Islands, Uzbekistan, Vanuatu, Vatican City, Venezuela, Vietnam, Wallis and Futuna, Western Sahara, Yemen, Zambia, Zimbabwe Show more Show less